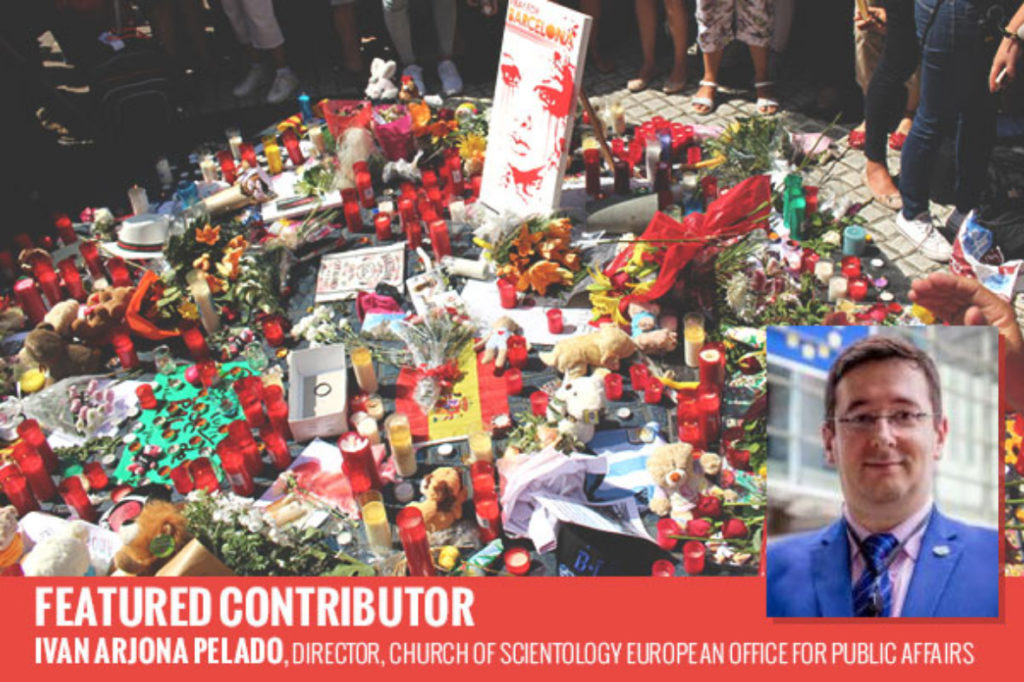 Countering terror by spreading calm and hope
The beautiful cities of Barcelona and Cambrils on the eastern coast of Spain hold a very special place in my heart. Hundreds of my friends and close family members live there and I have fond memories of the many months I spent in the region growing up.
On August 17 in Brussels, where I head the Church of Scientology European Office of Public Affairs and Human Rights, I watched in horror the news of a van plowing into Las Ramblas Street, killing 13 and injuring 100. And the nightmare began all over again that night with the news of Cambrils. Despite these attacks on my country, I hold strong to my belief that in our ever complex and pluralistic world, terror can only be defeated by education, unity, morality, and justice, including social justice and human rights—and law enforcement when these civilizing factors have not kept pace with the encroaching chaos. But even then, it is vital that we carry forward with education, unity, morality and justice, and the application of the fundamental principles of human rights.
Read more at World Religion News: «Spanish Scientologists Condemn Barcelona and Cambrils Terrorist Attacks» https://www.worldreligionnews.com/?p=42070